Who We Are
Note design take time to understand our client's needs and preferences.
Note Design Introduction
Elevate Your Space with Note Design : Thinking Differently in Interior Excellence Since 2016
At Note Design, we're not just an interior firm – we're a creative force that reimagines spaces. Established in 2016, our core vision is to break free from the ordinary and think differently. We infuse every project with boundless creativity, merging aesthetics with functionality to craft truly unique environments. Our professionalism ensures precision from concept to completion, while our client-centered approach guarantees that your dreams take center stage. With an expansive portfolio that showcases our ability to transform spaces into captivating narratives, Note Design is your gateway to a world where innovation knows no bounds.
CEO Sunghee Kim(Logan Kim)
The value of space as the value of the brand Note Design, which took its first step as an interior company in 2016, has realized customer impressions based on creative design, construction know-how, and reasonable prices. In particular, he is widely recognized for his capabilities as an interior design partner for global companies such as Tesla, Disney, Roche, and Nivea. In less than 10 years since its foundation, it has recorded remarkable growth thanks to Note Design's small but large difference.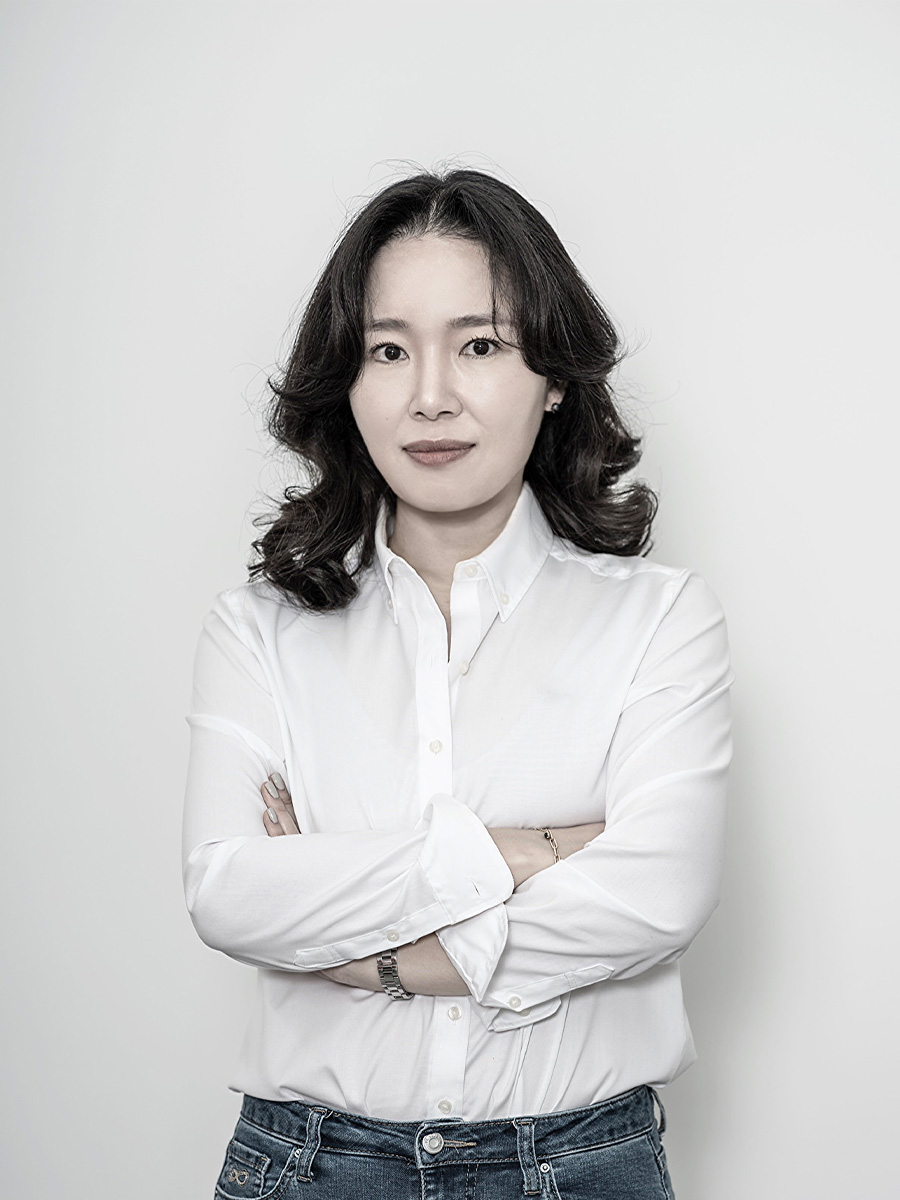 Marketing Director
Emma
Yeonji Song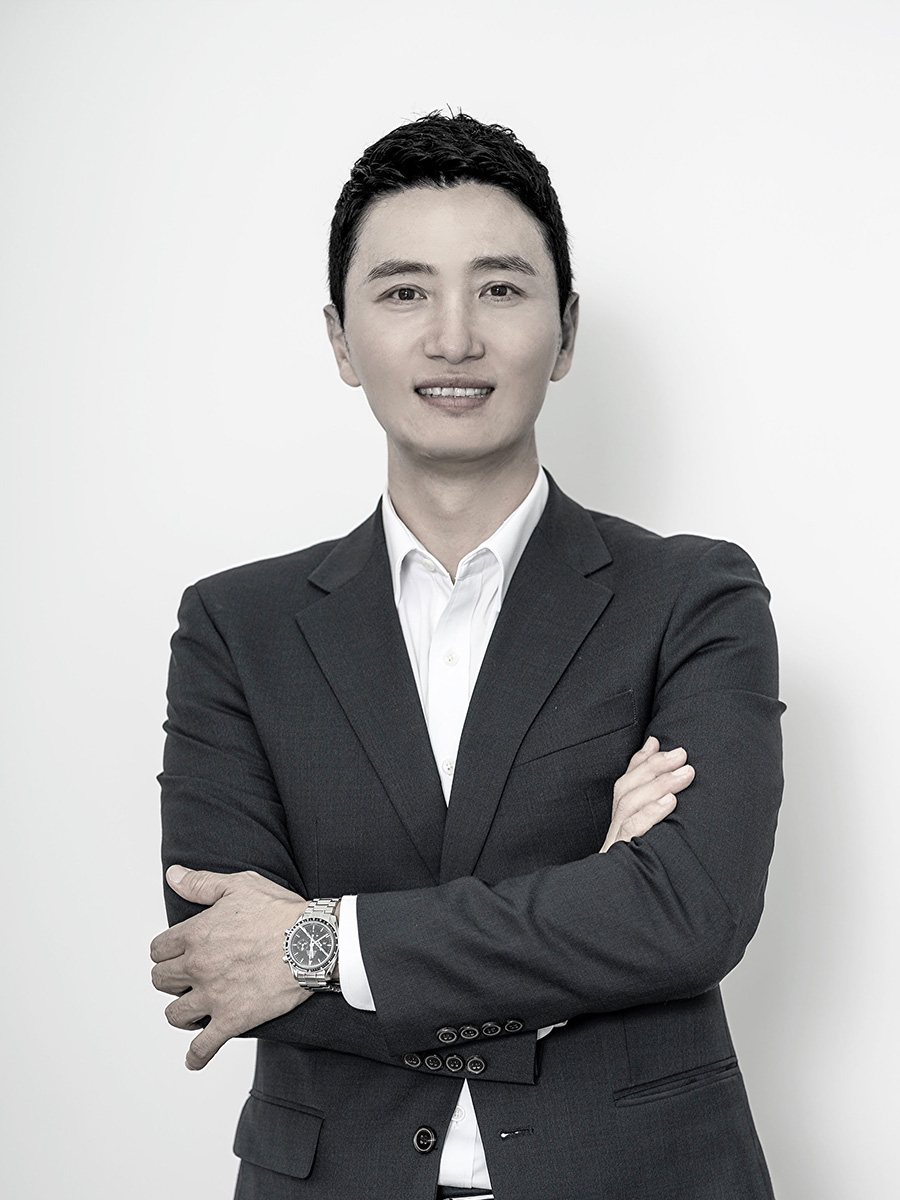 Marketing Director
Jason
Hongkyeom Kim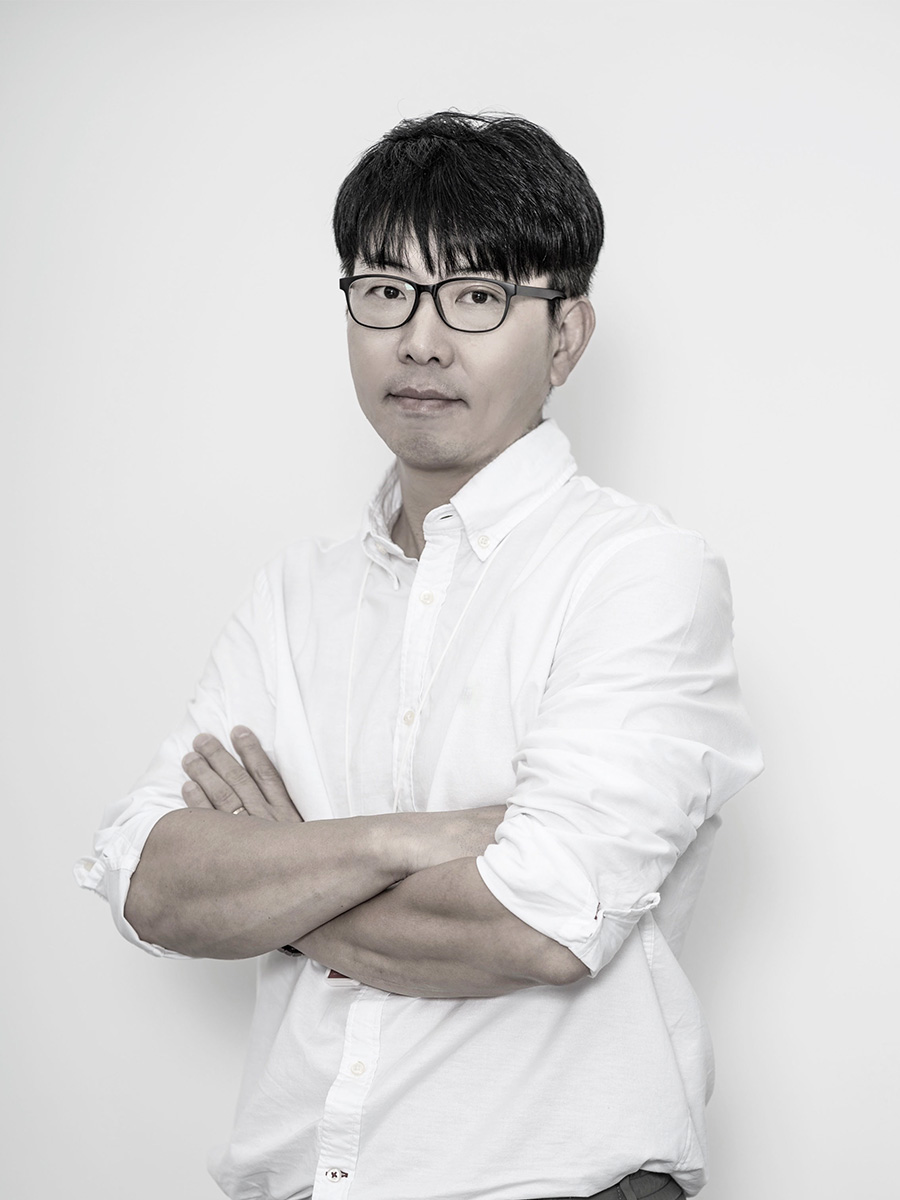 Construction Director
Joey
Soosin Kim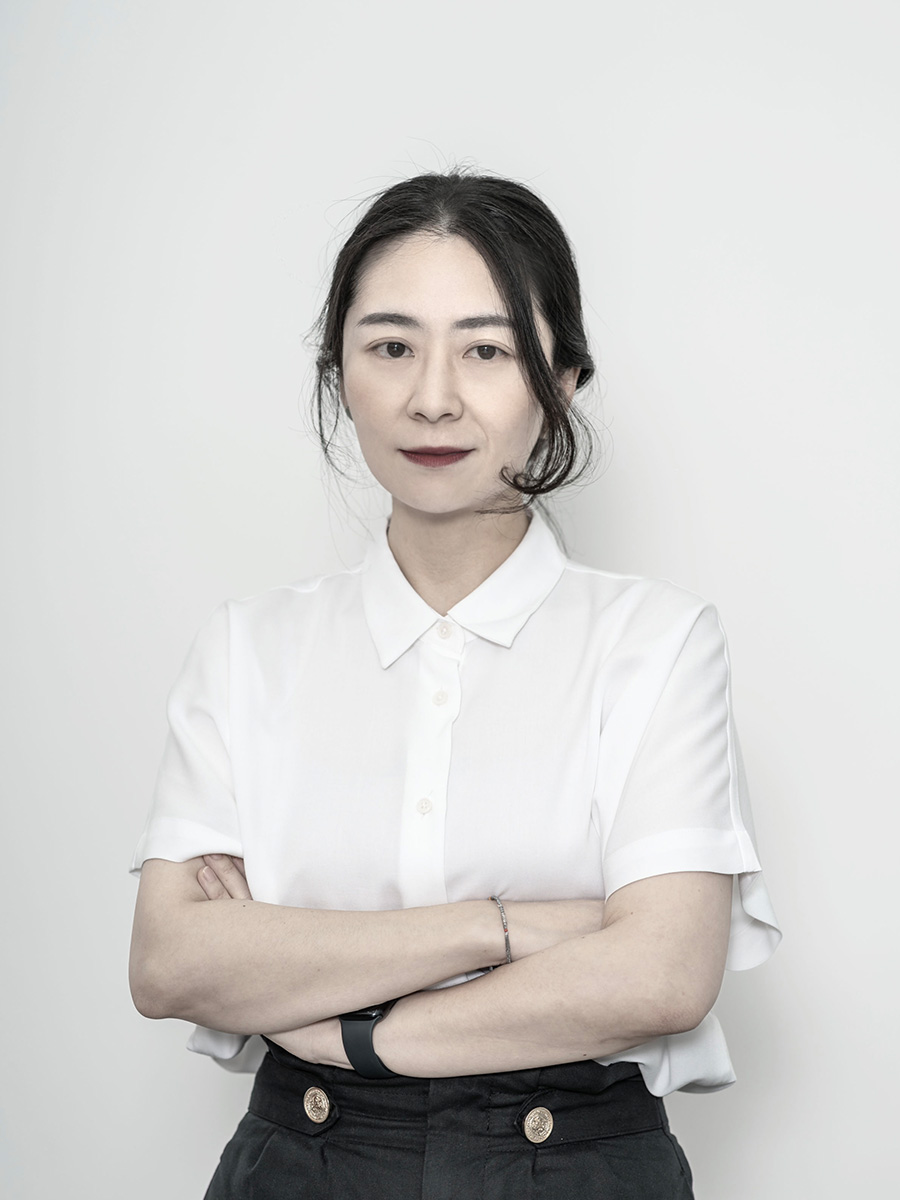 Design Director
Min
Minyoung Jeon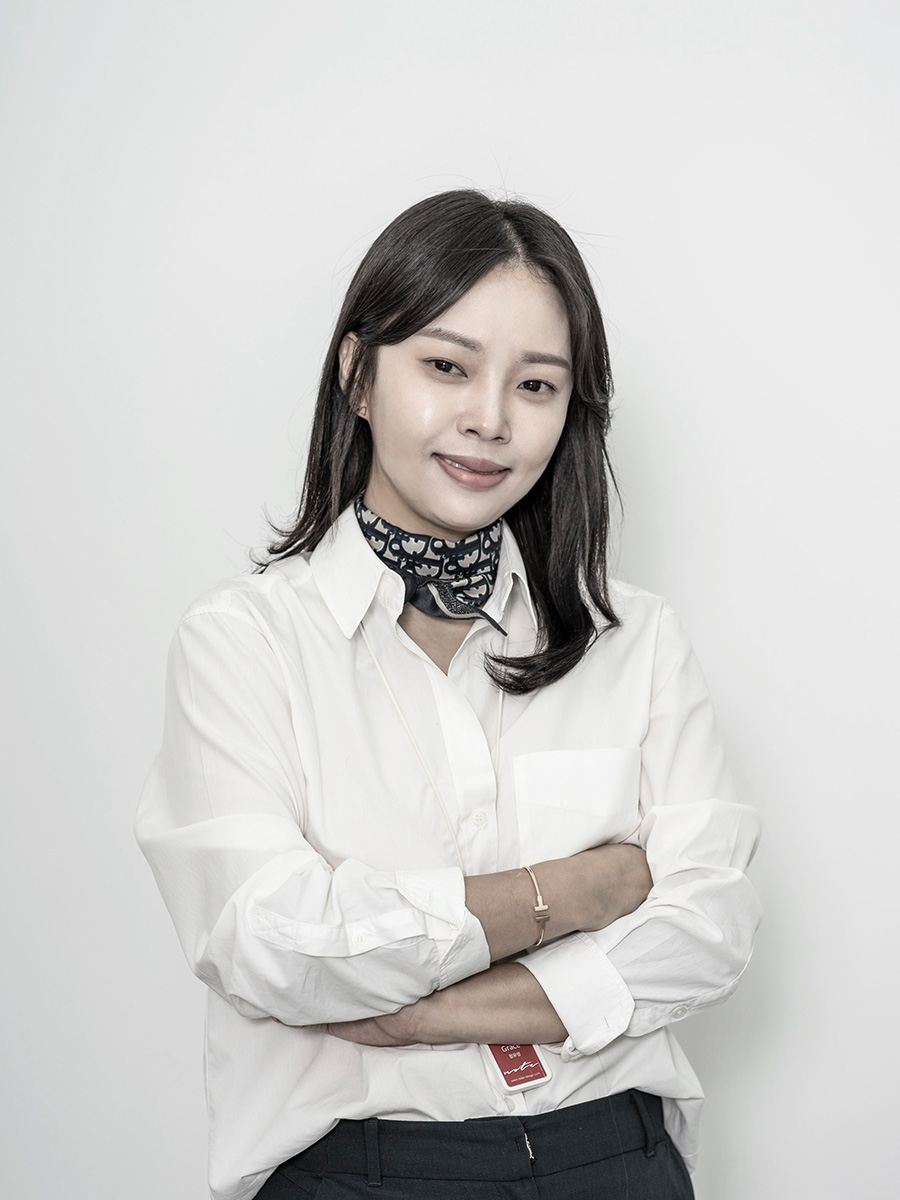 Finance Manager
Grace
Yuyoung Jeong
Organization
Note Design Organization Chart : Fostering Collaboration and Expertise
At Note Design, our organization chart reflects our commitment to fostering collaboration, nurturing expertise, and ensuring seamless project execution. Our structure is designed to facilitate clear communication, empower creativity, and deliver exceptional results to our clients.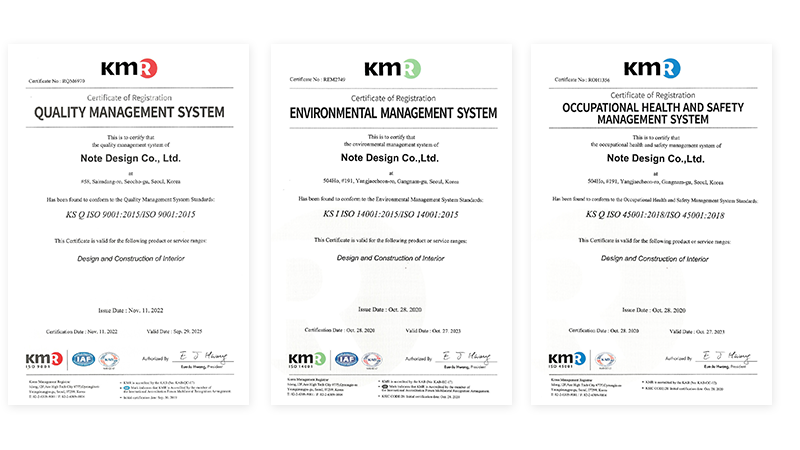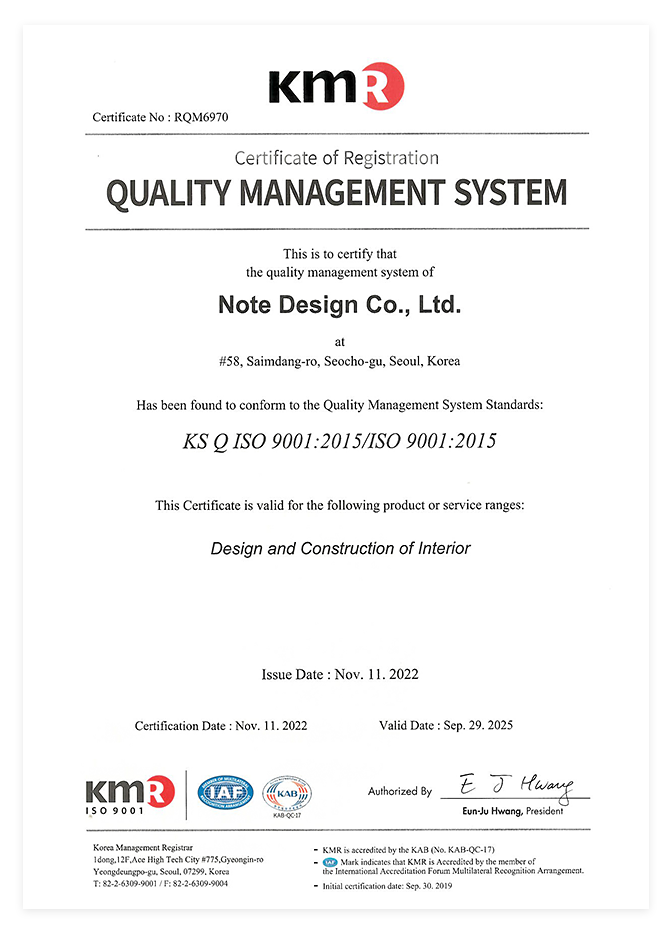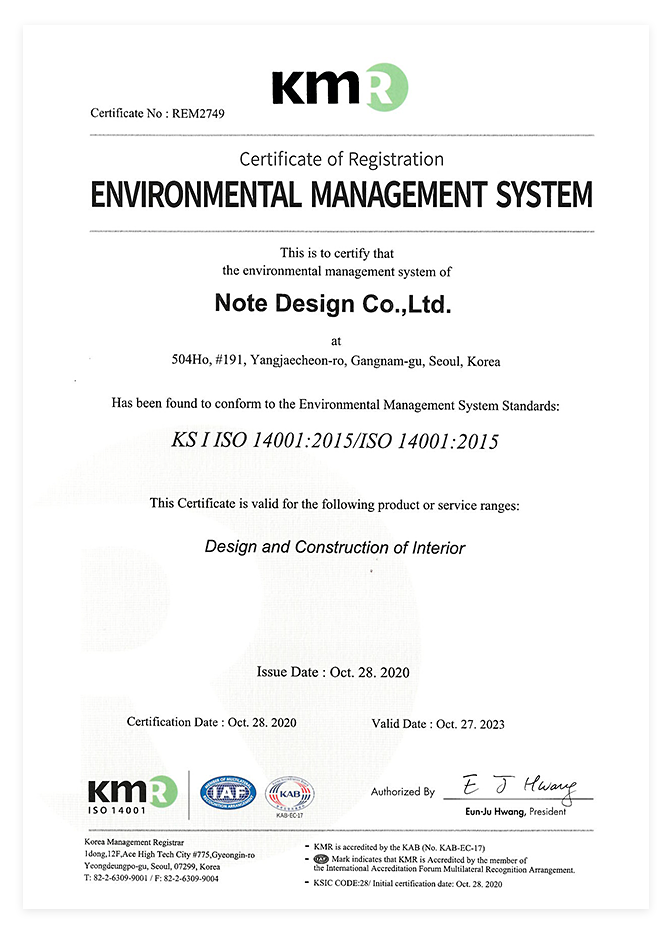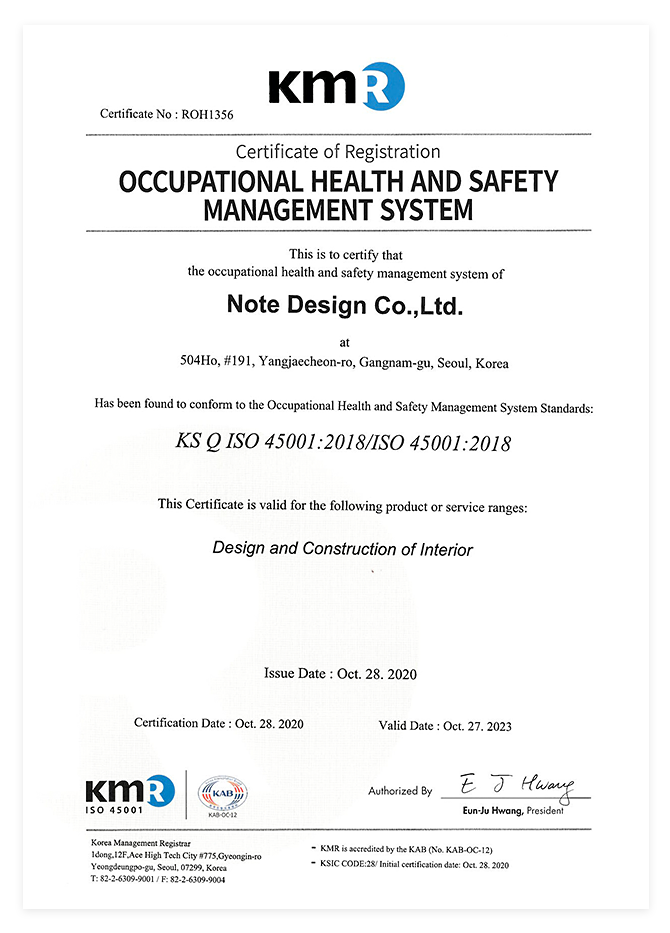 Note Design Certificate
In the realm of interior design, where aesthetics meet functionality, there exists a visionary firm that stands out for its commitment—Note Design. Renowned for their impeccable sense of style and unwavering dedication to environmental sustainability, quality assurance, and health and safety management, Note Design has earned its place as an industry leader.